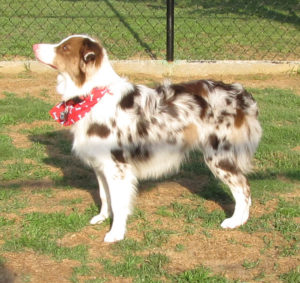 *Please note that the 4th of July, Thanksgiving, and Christmas require a 2 day deposit at the time of reservation.* This is non-refundable if you cancel.
Boarding:
Small Runs are $24 a day and are 4×4 on the inside, 4×10 on the outside.
Large Runs are $26 a day and are 4×6 on the inside, 4×10 on the outside.
A second dog in the same run is an additional $12 a day.
Cats are $14 a day. A second cat in the same cat condo is an additional $8 a day.
Small pets such as hamsters, rabbits, etc…   price varies depending on the type of care needed and how many.
Medications:
There is a $2 a day fee for medications and $4 a day for insulin shots. Ointments for ears or eyes or any bandages are $3 a day.  If medications are also required then the total per a day is $4.
Late Fee: There is a $20 fee if you are late picking up or dropping off your pet(s).  Please be here at least 15 minutes before we close so we have time to check your pet in and get them settled in their quarters.
Doggy Daycare:
$10 per day for each dog
Please realize your dog does not play with others for daycare.  They are let out 4 times a day.  If your ac goes out, you have construction being done on your home or will be gone all day our facility provides a place for your dog to be able to go outside and potty and a cool place inside during the summer.
Grooming:
Our groomer helps your pet look their best. Prices vary by breed and size. Please call for details.  For haircuts our groomer is only available on Mondays.  Baths can be scheduled any day of the week.
Baths include: Shampoo, Conditioner, Ears cleaned, Nails Trimmed, and a Blowout.  Prices range from $20 to $55 depending on size, hair coat, and breed of dog.
Teeth Brushing is $8
Nail Trim only is $15